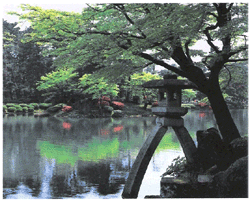 About Sunshine
Sunshine LogoSunshine Landscape Management is owned and operated by Mr. Raymond Dadi from San Antonio, Texas. Sunshine Landscape offers Commercial & Residential Landscape Design and Installation, Landscape Construction, Xeriscape, Hardscape, Water Features and Landscape Lighting and Installations. The results in your property will be a combination of your ideas and Mr. Dady's experience to create a magical, beautiful, functional landscaping; therefore, adding value to your property and creating a new image with a combination of plants and structures to any neighborhood. We are a full landscaping and designing company providing landscape and hardscape design & contracting services to the following areas: San Antonio Texas, Houston Texas, Austin Texas, Dallas Texas, Corpus Christi and surrounding areas.
About Raymond Dady, owner and Degreed Horticulturist
I provide all my commercial and residential landscaping clients (new and existing) with quality and professional jobs - 100% satisfaction guaranteed. I give free estimates and evaluation of your property with the first initial appointment.
Who am I?
Master Degree Horticulture
Plant Specialist
Landscape Designer
27 years of experience
Speak Multi-Languages to satisfy all my clients